REPERTOIRE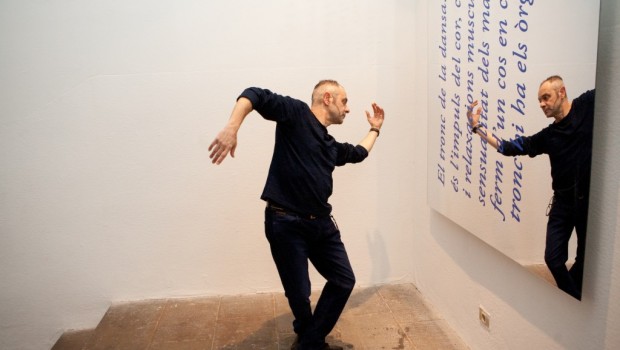 Dance in Catalonia
Toni Jodar tells about Dance in Catalonia
Dance in Catalonia I. "How we used to dance before the 70s" 
Dance in Catalonia II. "The world looks at us. From the 70s to nowadays" 
Dance in Catalonia is an educational performance that explains the beginnings of the dance in Catalonia and its transitions. It presents a journey through the dancers and choreographers who have been and still are its main protagonists.
Catalonia is creative and it's able to embrace local and foreign artists because it breathes a suitable atmosphere to develop contemporary creations: modernity vocation, opening to the coexistence of styles, collaboration with other arts/artistic languages and the international spirit.
It starts from a glance to the past, from the precedents where the different genres of the dance can be seen: the classic, the flamenco, the traditional dances and the musical.
Transition shows up in the 60's and 70's where dancers and choreographers created plenty of chorographical pieces. It is in the 80's and 90's where they will organize themselves in their own dance companies, promoted by the same artists who will assume their enterprising role. Besides, they will be more visible thanks to different platforms, festivals, dance courses, video-dance, dance magazines, the Professional Dance Association of Catalunya (APDC) and creation centres.